THE 3 PRINCIPLES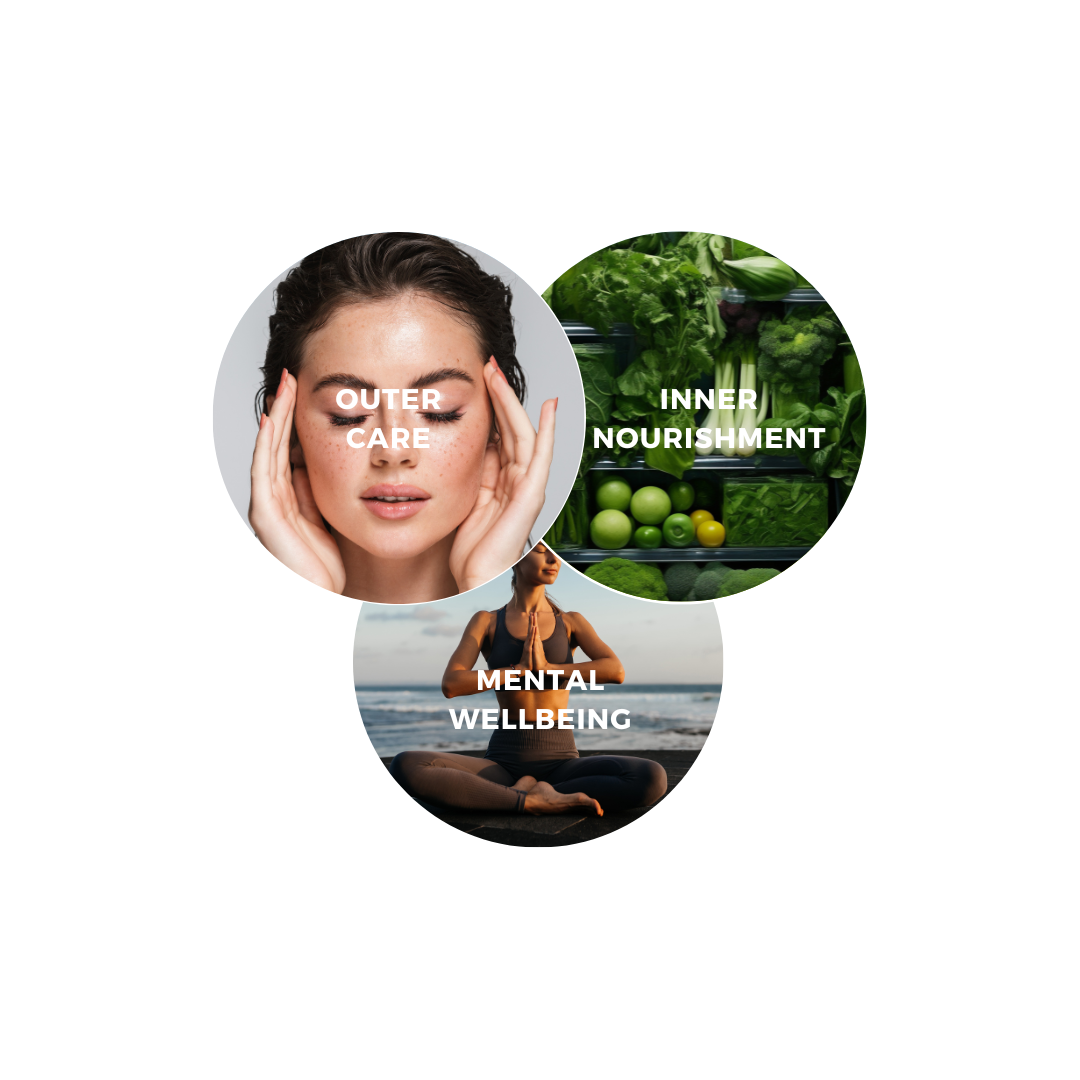 We believe in the power of a magic trilogy to reveal your most radiant skin. When these three principles are in harmony, your skin looks and feels its best. That's the significance of the "3" in Nourished3.
1.

OUTER CARE - Addressing the external surface, traditionally referred to as "skincare."

2.

INNER NOURISHMENT - Cultivating internal vitality through the consumption of vitamins, antioxidants, proteins, healthy fats, and "supplements."

3.

MENTAL WELLBEING - A state of mindfulness, where we acknowledge how our emotional well-being affects our overall health, including the condition of our skin, through "aromatherapy."
Our skin is at its best only when these three pillars are in perfect alignment.